Should I Buy or Lease?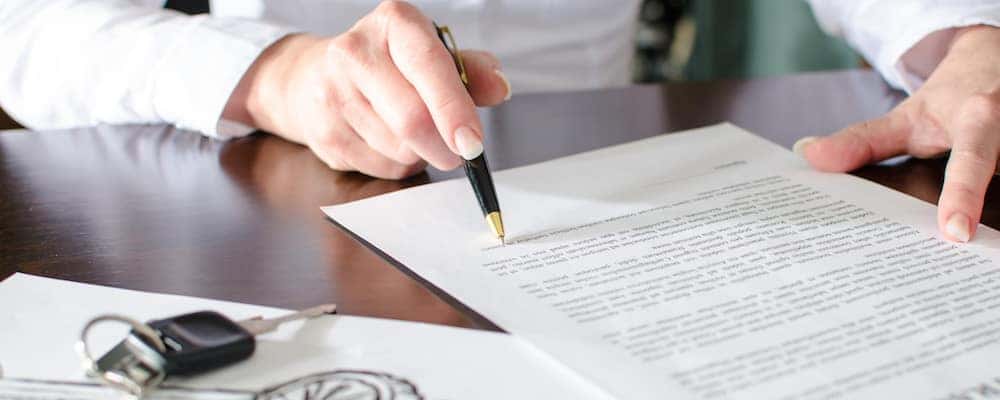 If you're like many San Leandro car shoppers, you're may be asking yourself, "Should I buy or lease a new vehicle?" On the whole, there's no right or wrong answer, but the best course of action for you depends on your finances and driving goals. There are benefits to both buying and leasing, but you can only choose one. To help you decide, McKevitt Alfa Romeo of Berkeley has put together the following leasing vs. buying comparison. Find out which is the right financial path for you!
What Are the Benefits of Buying?
No Mileage Caps: Do you travel outside of Walnut Creek for work or take frequent road-trips. If so, you may want to consider buying. Leased cars typically come with mileage restrictions.
Eventual Ownership: Once you've repaid your car loan, the title is transferred to you — meaning you legally own the car.
Freedom to Customize: One of the best things about owning a car is the freedom to add upgrades, such as new wheels, decals, headlights, etc. Most car leases restrict lessees from making alterations.
Freedom to Sell: You can sell a car you own at any time; you don't have to worry about being locked in a lease.
Financing Options: Financing a car is fairly straightforward, and even if you don't have perfect credit, we can help you get the possible lease terms and rates. You can also refinance your auto loan to reduce interest rates and monthly payments.
Less Long-Term Cost: Initially, buying a car is more expensive than leasing. However, the longer you have it, the more affordable ownership becomes.
What Are the Benefits of Leasing?
Lower Monthly Payments: Monthly lease payments and down payments are much lower compared to financing. This is because you're paying for the depreciation of the vehicle while it's in your possession, rather than the total cost.
Lower Sales Tax: In California, sales tax is based on individual monthly lease payments. So, you'll pay sales taxes on the amount you put forth each month.
End-of-Lease Options: After your lease ends, you have a few options; you can trade-in your car for another, buy it outright, extend the lease, or walk away.
Warranty Coverage: Assuming you're under your mileage cap, you'll enjoy warranty-covered maintenance for regular wear and tear.
Access to the Newest Tech: Consider yourself a technology buff? When you lease a new Alfa Romeo Stelvio, you'll get some of the brand's latest and greatest technologies like Apple CarPlay and Android Auto, an 8.8-inch display, and Harman Kardon sound systems for a low monthly rate.
High Approval Rate: In many cases, it's easier for drivers to get approved for leasing vs. a car loan. If you have poor credit or no credit, you may want to consider leasing if you've been denied traditional financing.
Learn More About Leasing vs. Financing at McKevitt Alfa Romeo of Berkeley
When it comes to leasing vs. financing, it's important to keep in mind that what fits others' needs might not fit yours. Contact us to learn more about two- to three-year leases, mileage limits, and more. You're also welcome to visit us near Fremont and Dublin to explore our new vehicle specials or learn more about the benefits of buying certified pre-owned!
Learn More New Stelvio for Sale Contact Us Nothing brings such a sleek combination of high design and superior comfort on San Leandro streets as the 2019 Alfa Romeo Stelvio Quadrifoglio. With its large central touchscreen, leather-wrapped steering wheel, and plenty more luxury interior features, this powerful and confident SUV redefines elegance. While it outperforms competitors…

If you've already heard that the new Giulia Quadrifoglio is the world's fastest five-passenger vehicle with state-of-the-art engineering, your next question just might be, "What does the Alfa Romeo Giulia Quadrifoglio cost?" San Leandro auto enthusiasts have flocked to McKevitt Alfa Romeo of Berkeley in Berkeley for the chance to experience the adrenaline-pumping performance of this powerhouse. Let's dive into…

The 2019 Alfa Romeo Stelvio SUV is known for its powerful performance and nimble handling. But, is it a spacious option for San Leandro families? The short answer is: yes! The Alfa Romeo Stelvio interior is spacious with seating for five people, while its practical exterior dimensions make a good fit for the garage. Learn more…