How to Use Paddle Shifters
---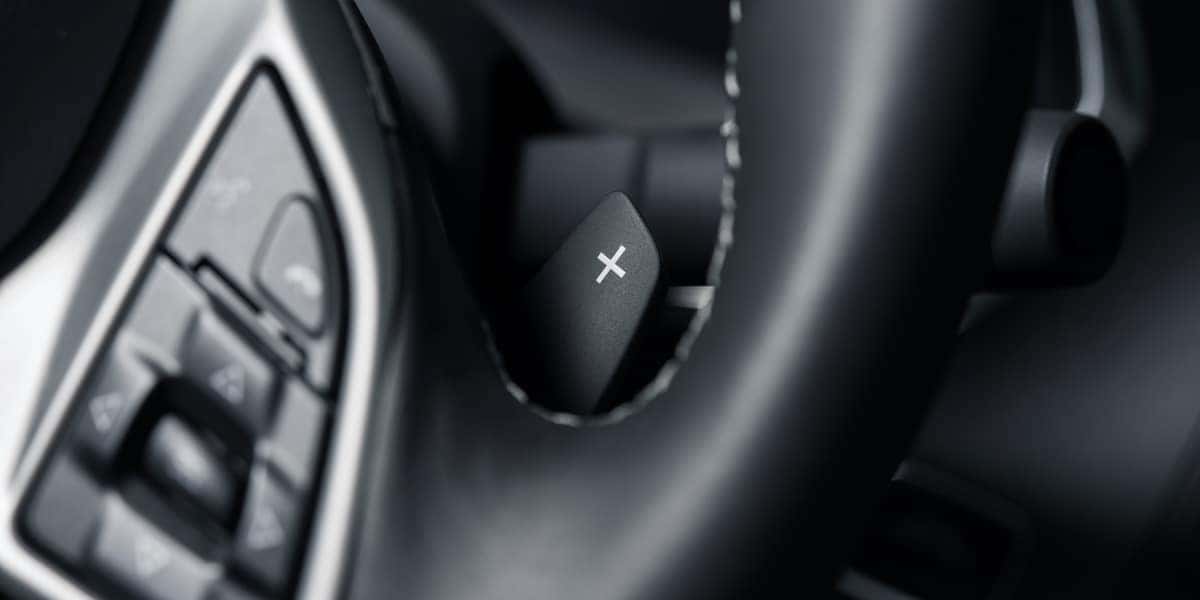 ---
Alfa Romeo makes some of the most fun-to-drive cars on the market. Italian engineering heightens the thrill of driving the highways in the San Leandro area, whether you're headed to Walnut Creek or the neighborhood coffee shop. To help you make sure you're utilizing all the great performance features your Alfa Romeo has to offer, McKevitt Alfa Romeo of Berkeley is here to help you learn how to use your car's paddle shifters.
What Do Paddle Shifters Do?
Paddle shifters allow drivers to have more control over when their automatic transmissions shift gears. They're located in easy reach on the back of the steering wheel and can be operated with your thumbs. They combine the choice of driving a manual transmission with the ease of an automatic by helping you shift the gears of your Alfa Romeo Giulia quickly with the flip of a switch. Hitting a paddle shifter sends an electronic signal to your car's clutch to shift gears, instead of utilizing a clutch pedal and gear shift. Paddle shifters were originally created by Ferrari in the 1980s for their Formula 1 race cars.
How and Why to Use Paddle Shifters
When you switch into S mode with your clutch switch, your paddle shifters put the power in your hands. Even if you've never driven a manual transmission, you'll be able to enjoy the fun and performance of paddle shifters. They also make for a safer drive, since you can quickly and easily downshift for cornering on tight turns, giving you more control over your car and saving wear and tear on your brakes. If your car is stuck, you can upshift to prevent wheel spin.
Your engine is protected by programing that won't allow the gear to shift if:
You downshift before reaching the upper limit of the lower gear
You upshift before the engine reaches the lower limit of the higher gear
You press both paddles at the same time
You try to shift to third or higher while stationary
You press one paddle while the other is being held down
Enjoy Driving Power with McKevitt Alfa Romeo of Berkeley
Ready to embrace the power and simplicity of driving an Alfa Romeo in Fremont? Visit McKevitt Alfa Romeo of Berkeley for a test drive, and experience the control paddle shifters will give you. Keep your car up to date when you lease an Alfa Romeo with us. We are happy to answer any questions you may have, such as "What is the difference between a sunroof and moonroof?"
More from McKevitt Alfa Romeo of Berkeley
The Alfa Romeo Giulia reviews are in, and the critics have a lot of great things to say about this elegantly styled sedan. The reviews are not just positive, they show that critics think the Giulia is near the top of the luxury sedan market. For instance, Car and Driver's review of the Giulia states…

Learn More New Stelvio for Sale Contact Us Nothing brings such a sleek combination of high design and superior comfort on San Leandro streets as the 2019 Alfa Romeo Stelvio Quadrifoglio. With its large central touchscreen, leather-wrapped steering wheel, and plenty more luxury interior features, this powerful and confident SUV redefines elegance. While it outperforms competitors…

If you've already heard that the new Giulia Quadrifoglio is the world's fastest five-passenger vehicle with state-of-the-art engineering, your next question just might be, "What does the Alfa Romeo Giulia Quadrifoglio cost?" San Leandro auto enthusiasts have flocked to McKevitt Alfa Romeo of Berkeley in Berkeley for the chance to experience the adrenaline-pumping performance of this powerhouse. Let's dive into…