Top 5 Fun Things to Do in San Francisco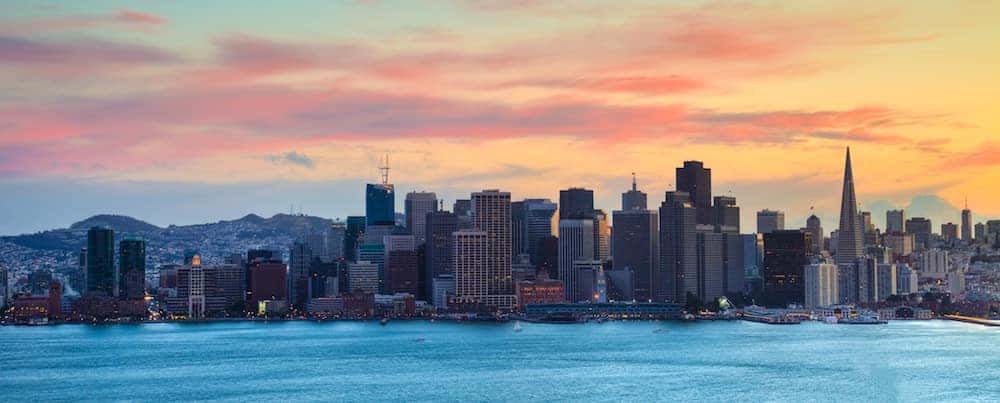 From fantastic museums to cultural landmarks, you'll find no shortage of fun things to do in San Francisco, and we're here to talk about some of our favorites from the team at McKevitt Alfa Romeo of Berkeley. And be sure to check out all the great things you can do with friends and family on a day in Walnut Creek or a great coffee spot for those days spent in the Berkeley area. You could:
Stroll Along Fisherman's Wharf
Check Out Alcatraz Island
Visit Chinatown
Ride the Cable Cars
Climb Coit Tower
Don't Miss These Great Things to Do in San Francisco
Stroll Along Fisherman's Wharf: The city's famous waterfront community is a great destination whether you're visiting for a day or a long-term resident. Walk along the water and enjoy outdoor stands selling seafood favorites fresh from the ocean. You can also tour the area on foot, via Segway or boat, and more.
Check Out Alcatraz Island: Set a mile and half from the shores of San Francisco, Alcatraz Island was home to one of the world's most famous prisons from 1933 to 1963. It was host to daring escape attempts and infamous inmates like Al Capone and Robert Franklin Stroud, but it's now known best as a top tourist attraction. Learn more about the history of this famous spot when you come here for a visit.
Visit Chinatown: San Francisco has four Chinatowns, and the Grant Avenue one is the largest outside of Asia and the oldest in North America. Drawing more visitors each year than the Golden Gate Bridge, it's your ideal spot for a hint of the east. The Autumn Moon Festival is a great time to visit.
Ride the Cable Cars: San Francisco remains hugely proud of its cable car system, which is the last manually operated system in the world. While it's now used almost solely by tourists, it's still true that no trip is complete without at least a quick ride.
Climb Coit Tower: Built in 1933 and immortalized by Alfred Hitchcock in Vertigo, the 210-foot Coit Tower reaches up to the sky in an elegant tapering column. Get to the top via an elevator to take in stunning 360-degree city views. Leave time aside to view a series of fresco murals in the lobby depicting life in 1930s San Francisco.
More Local Things to Do
Looking to spend a day in Walnut Creek? No matter if you're headed there with friends or with your family, Walnut Creek offers plenty of activities to enjoy year round. Check out these fun things to do in Walnut Creek below from McKevitt Alfa Romeo of Berkeley. Contact Us Lindsay Wildlife Museum A quick drive…

From fantastic museums to cultural landmarks, you'll find no shortage of fun things to do in San Francisco, and we're here to talk about some of our favorites from the team at McKevitt Alfa Romeo of Berkeley. And be sure to check out all the great things you can do with friends and family on a day in Walnut…

Looking for fun ways to kill time around the Bay's east side? McKevitt Alfa Romeo of Berkeley can help! We not only offer one of the most impressive new Alfa Romeo inventories in the area, but we're also well-acquainted with the best things to do in Berkeley, CA. Whether you're new to Berkeley or have lived here for years, the…