How to Refinance a Car Loan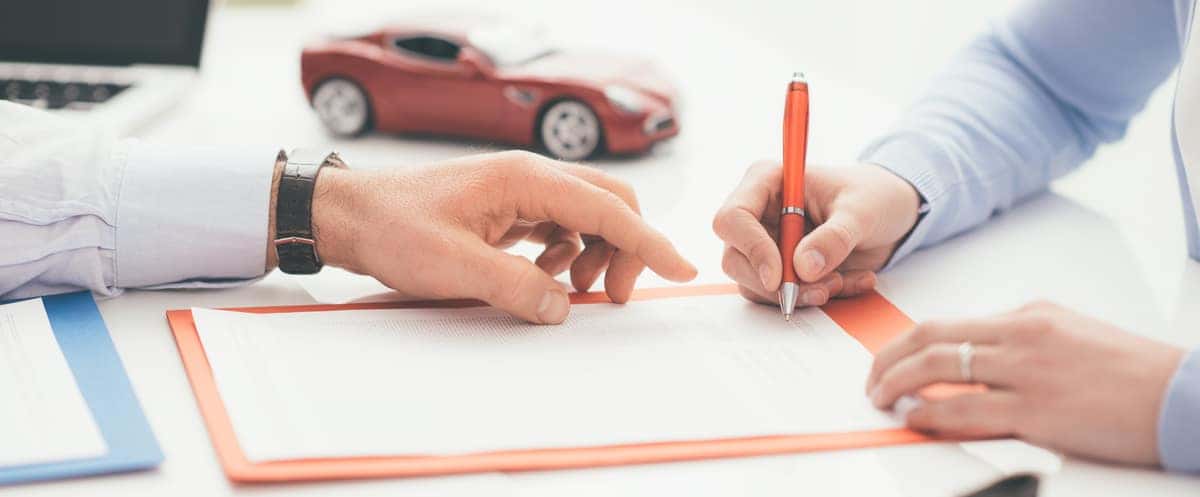 Are you looking for simple ways to save extra cash each month? You may want to consider refinancing your car loan. When you refinance, you can save on interest as well as lower your monthly payments. Do you have questions about the refinancing process? The finance department at McKevitt Alfa Romeo of Berkeley has all of the details for San Leandro drivers. Read on to learn how to refinance a car loan today.
---
How Do You Refinance a Car Loan?
The main benefit of refinancing your car loan is that you will end up paying less in interest each month. Before you can decide whether it is a good idea to refinance, you need to be aware of what you currently pay in interest. You can find this information out by contacting your lender or taking a look at your loan documents. When you have all of the necessary information, here is what you need to do:
Check Your Credit Score: By paying all of your bills on time, your credit score can improve over time. If you have been consistently making payments during the proper time frame, your credit score has likely received a boost since you first took out your car loan.
Start Applying: Apply to several automotive refinance companies to ensure you get the best rate. Keep in mind that all applications should be submitted within a two-week period. You want to decrease the negative impact on your credit score.
Evaluate Offers: Carefully review all of your new offers to make sure you are getting the rate you are looking for.
Choose the Loan Term: Choose the right loan term for your budget. If you are able to make larger monthly payments, you may want to consider doing so because, with a shorter-term loan, you pay less in interest over time. Although you pay more in interest throughout the terms of the loan, a longer-term loan offers the benefit of lower monthly payments.
What to Know When Refinancing Your Car
If you are still deciding whether or not to refinance your car or the best way to refinance an auto loan, there are a couple of things to keep in mind:
Fees: Some car loans will charge you a fee to pay your loan off early. If this is the case, refinancing the loan may not be worth it.
Underwater Finances: If you owe significantly more than your vehicle's current value, getting approved for refinancing could be a challenge.
Older Vehicles: If your vehicle is older and has suffered major depreciation, a majority of lenders will not refinance the loan.
If any of the situations above apply to you, you are not out of luck. Speak with the finance experts at McKevitt Alfa Romeo of Berkeley, and we can help you find the option that works best for you.
McKevitt Alfa Romeo of Berkeley Makes Financing Stress-Free
For additional information on what you need to know when refinancing your car, turn to the team at McKevitt Alfa Romeo of Berkeley. We would be happy to answer any questions you have regarding automotive financing. Contact us today.
More from McKevitt Alfa Romeo of Berkeley
The Alfa Romeo Stelvio has truly made a name for itself thanks to its sophisticated styling and its state-of-the-art amenities. The Alfa Romeo Stelvio dimensions also make it a popular pick with San Leandro drivers. It offers ample seating for up to five people along with plenty of space for groceries, sporting equipment, and more. McKevitt Alfa Romeo of Berkeley…

Enhance your San Leandro-area drives with a luxury sedan like the 2021 Alfa Romeo Giulia. Experience powerful, fuel-efficient engines and premium interior technology across the Alfa Romeo Giulia configurations, which include the Giulia Sprint, Ti, Ti Sport, and Quadrifoglio. Read on with McKevitt Alfa Romeo of Berkeley to learn more about the comfortable seating and innovative features showcased in the…

There's nothing quite like the thrill of driving a brand new Alfa Romeo around Berkeley! If you're in the market for a new luxury SUV for your daily commute to San Leandro, do yourself a favor and explore the 2021 Alfa Romeo Stelvio trim levels at McKevitt Alfa Romeo of Berkeley. You'll soon know why the Stelvio is the talk…