What is a Good Interest Rate for a Car Loan?
---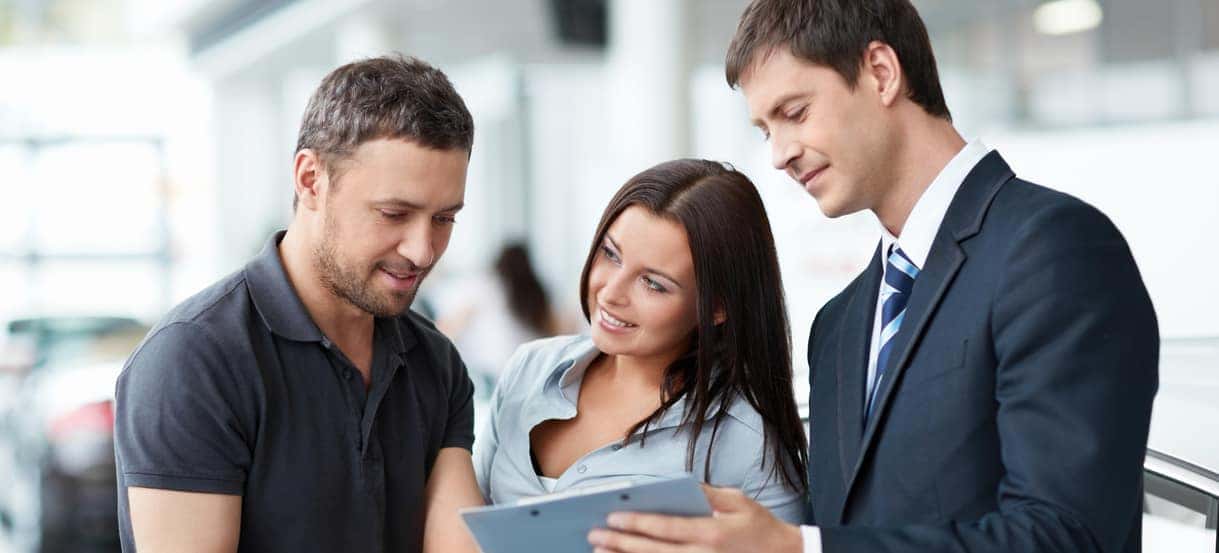 ---
Getting a new-to-you car is an exciting event, whether you're looking to buy a brand-new model year, a certified pre-owned model, or a used car. One question Berkeley car buyers will want to answer when shopping for the best loan is, "What is a good car loan rate?" The Annual Percentage Rate (APR) can vary based on whether the car is a new or used Alfa Romeo and your current credit score. Browse the information below to determine what is a good interest rate for a car loan based on your current situation.
Average New & Used Car APR Based on Credit Scores
| | | | |
| --- | --- | --- | --- |
| Average Credit Score for New Car     | Annual Percentage Rate      | Average Credit Score for Used Car      | Annual Percentage Rate     |
| 781-850 | 3.17% | 781-850 | 3.8% |
| 661-780 | 4.03% | 661-780 | 5.48% |
| 601-660 | 6.79% | 601-660 | 10.1% |
| 501-600 | 10.98% | 501-600 | 16.27% |
| 300-500 | 13.76% | 300-500 | 19.32% |
How to Get the Best Car Loan Rate
There are a few ways to help ensure you'll get a good interest rate on a car loan. As you can see in the chart above, a higher credit score can secure you a lower interest rate. On a new car, you can expect the APR to fall between 3.17% on the lower end and up to 13.76% with a lesser credit score. On a used vehicle, that range widens to 3.8% and 19.32%. San Leandro car shoppers should check their credit scores often to know what to expect, and then work to strengthen their credit scores and be prepared to negotiate.
What is the Average Interest Rate on a Car Loan?
Those in the Walnut Creek area can expect a three-year car loan average interest rate to fall between 3% to 4.5%. Again, where your final interest rate lands within this range depends on your credit score. A good way to determine if you're getting a great interest rate is to shop around the greater Berkeley area and compare the rates you're quoted. Then, you can make the most informed decision.
Apply for Financing at McKevitt Alfa Romeo of Berkeley
Are you interested in bringing a new or used Alfa Romeo model home to your Fremont driveway? If so, contact our finance department to determine what sort of APR and other financing options you may qualify for. Additionally, be sure to browse our current new vehicle specials to get the most out of your current car-buying budget. Don't hesitate to contact us with any other questions regarding financing!
More from McKevitt Alfa Romeo of Berkeley
The Alfa Romeo Stelvio has truly made a name for itself thanks to its sophisticated styling and its state-of-the-art amenities. The Alfa Romeo Stelvio dimensions also make it a popular pick with San Leandro drivers. It offers ample seating for up to five people along with plenty of space for groceries, sporting equipment, and more. McKevitt Alfa Romeo of Berkeley…

Enhance your San Leandro-area drives with a luxury sedan like the 2021 Alfa Romeo Giulia. Experience powerful, fuel-efficient engines and premium interior technology across the Alfa Romeo Giulia configurations, which include the Giulia Sprint, Ti, Ti Sport, and Quadrifoglio. Read on with McKevitt Alfa Romeo of Berkeley to learn more about the comfortable seating and innovative features showcased in the…

There's nothing quite like the thrill of driving a brand new Alfa Romeo around Berkeley! If you're in the market for a new luxury SUV for your daily commute to San Leandro, do yourself a favor and explore the 2021 Alfa Romeo Stelvio trim levels at McKevitt Alfa Romeo of Berkeley. You'll soon know why the Stelvio is the talk…